Busking @ Stanthorpe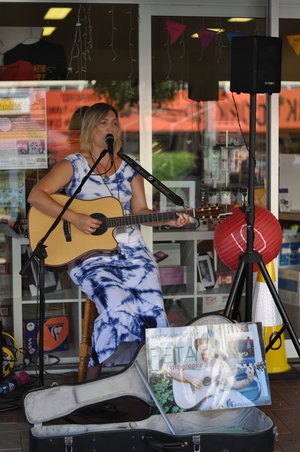 Spectators
Buskers will play throughout the day in Stanthorpe's main street (from 9am – 3:30pm), for half-hour sessions
Finalists perform in Weeroona Park at a free concert from 4pm (food & drink available)
Spectators can purchase "Busker Dollars" for $1 each & give them to the Buskers they like the most. Each Busker Dollar you purchase enters you into a multi-draw raffle, to be drawn at the concert. The busker with the most Busker Dollars wins the People's Choice Award.
Buskers
Anyone can be a busker – beginners to professionals
Prizes now total over $6000. There are many different categories you can compete in.
Buskers who participated last year are welcome to come again
Singers, groups, musicians and instrumentalists of any genre and non-musical street entertainers welcome
All cash tips buskers make on the day are theirs to keep
You can perform as many 1/2 hour sets as you like (pending number of buskers and stations). Most buskers performed 2-4 sessions in 2017.
Sell your CDs and merchandise
Winners of the age categories will automatically qualify to compete in the Grand Final in Cooma NSW
Register by 16 February, 2018 ($20 entry fee for individuals, $50 for groups of 3 or more)
For more information and entry forms visit:  buskingstanthorpe.org.au  or email info@buskingstanthorpe.org.au