Discover Your Southern Downs!
27 Community Groups | 431 Local Businesses | 100's of Local Events

Community Portal My Southern Downs Community Portal, Stanthorpe, Warwick, Regional, Community Groups, Hub, Council, Locations, Restaurants, Jobs, Businesses, and More at My Southern Downs. Communicate with People from your region, with My Southern Downs People. Develop new ideas, find solutions, or chat with a friend. People. Southern Downs Jobs, offering jobs for people in the region. Find out about recreational facilities, find a take away food restaurant. The purpose is to help the community find what they are looking for. 
  -FREE Small Business Web Hosting-

-Managed WordPress Hosting-
-Unlimited Data & Bandwidth-
-Optimised Australian VPS-
Coming Soon!

-FREE Not-For-Profit Website-
Get your very own FREE website for your organisation, charity or community group on My Southern Downs.
-PLEASE CLICK HERE–
REGISTER YOUR GROUP TODAY!

Printing & Photocopying
Concession cards welcome..
159 High Street, Stanthorpe, Qld. | (07) 4681 4384
See what the Southern Downs can offer you..
Our Community Portal provides access to community groups, recreational places, businesses, personal blog spots and information on the region.
Webmail Login
Login to our Web-Mail facility to check your email.
For @mysoutherndowns.com.au email only.
Access Webmail
Use the legacy Web-Mail login below if you have a legacy '@granitenet.com.au' email.
GraniteNet Webmail
Signup for your FREE Email
Get your very own '@mysoutherndowns.com.au' email. Use our simple webmail login to manage your email, and know your email is private in every sense of the word!  We offer a generous 1gb of data, and a secure interface running on the Squirrel Mail client.
Get my Email!
The My Southern Downs website is owned and operated by GraniteNet Inc. A local, 100% volunteer run, not-for-profit incorporated association operating out of Stanthorpe, Queensland.
We set out to provide visitors and locals with more information about our beautiful region in one place online. It is free for businesses, community groups and bloggers of the region to associate and be included. Our vision for a bigger and better online community is only a stones throw from reality.
If you feel you could contribute some time as an editor, working towards bringing our community together, we would love to hear from you.
The President – GraniteNet Inc.
Check out our sponsors..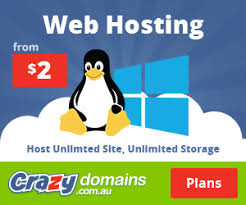 Take a quick survey, so we can help make our community portal more efficient, more resourceful, and more for you.