Make Australia Day your day!
Bush poetry, billy boiling, wood chopping, barbecues, games and entertainment are just a few of the activities planned for Australia Day on the Southern Downs.
Southern Downs Regional Council's Mayor Cr Peter Blundell is inviting everyone to enjoy a great Australia Day on Tuesday January 26 with celebrations and Australia Day awards ceremonies to be held at Leslie Park, Warwick and Weeroona Park, Stanthorpe.
"Leslie Park will be an excellent location for our Australia Day activities and there will be plenty for everyone to do from 8am when the park will fill with the aroma of a good ole Aussie barbeque breakfast.
"Then at 10am we will begin the official proceedings of the day which includes a citizenship ceremony and presentation of Australia Day awards.
"After our formal presentations there will be games and entertainment with traditional Aussie fare, and celebrations will close by 1pm. The YMCA Warwick Indoor Recreation and Aquatic Centre will also be open until 6pm to help residents and visitors beat the heat.
"Following the Leslie Park event, Australia Day celebrations will be held at Weeroona Park in Stanthorpe. As many would know there is a long held tradition for the Australia Day triathlon to be held Australia Day morning from 6.30am.
"The Stanthorpe Swimming Pool also has free swimming from 2pm onwards and Weeroona Park will be busy with activity from 2pm as well. There will be musical entertainment, food stalls, flag raising, wood-chopping, chainsaw events and the much-anticipated Australian Quart Pot Billy Boiling Championships. "The citizenship ceremony and the Australia Day awards presentation in Stanthorpe will begin at approximately 3.45pm.
"I always look forward to Australia Day and will be pleased to meet our Australia Day Ambassador Ms Alison Fairleigh, a passionate advocate for rural mental health and farming communities. In 2013 Alison was chosen as the RIRDC Qld Rural Woman of the Year for her advocacy in improved rural mental health services and suicide prevention and it is her mission to ensure that mental health is seen to be just as important as physical health within the agricultural sector.
"Alison is currently the Townsville Area Manager at the Mental Illness Fellowship North Qld Inc where she is working to deliver drought assistance programs in north and west Qld, and I'm sure she will give an inspiring address reminding everyone of just how special our nation is, and particularly rural communities, such as ours in the Southern Downs.
"Australia Day is the perfect opportunity to have a family day out and celebrate everything that is great about Australia. Make sure you take advantage of the many local events across the Southern Downs," Cr Blundell said.
More details of Australia Day celebrations are on Council's website.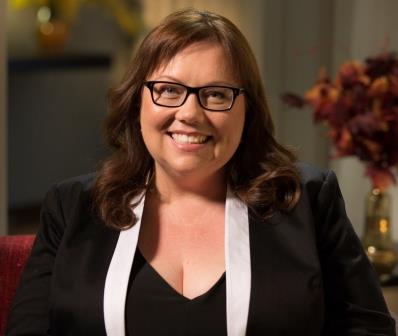 2016 Australia Day Ambassador for the Southern Downs, Ms Alison Fairleigh
Celebrate your Aussie pride this Australia Day at Glengallan Homestead
Southern Downs Regional Council is inviting everyone to show their 'Aussie' pride and join in the Australia Day celebrations at Glengallan Homestead and Heritage Centre on January 26.
Southern Downs Mayor Tracy Dobie said Australia Day is the perfect opportunity to have a family day out and celebrate everything that is great about Australia.
"Australia Day at Glengallan is all about family friendly fun with lots of activities on offer.
"It's also a significant opportunity to pay tribute to our local heroes with the Australia Day Awards and to welcome new Australians at our citizenship ceremony and I'm very much looking forward to being a part of this important civic event on Australia Day.
"Australia Day celebrations are a much anticipated highlight for the community and many locals return every year.
"So I would encourage you to mark the date on your calendar, come along and bring your chair and picnic blanket and join in what is sure to be a crackin' good old Aussie day!" she said.
The Glengallan Australia Day Committee has put together a great program of family friendly activities, so there will be a hive of activity starting from 8am and continuing on through to the afternoon.
The historic Glengallan Homestead and Heritage Centre will open to the public from 8am with markets in the gardens together with Australia Day favourites and good old Aussie entertainment. There will be plenty to keep the kids entertained with a jumping castle, bungee run, face painting and animal nursery.
The official proceedings will start at 10am including the citizenship ceremony, Australia Day messages and the northern region Australia Day awards ceremony.
The Mayor also highlighted that Council had taken on board feedback from the community about difficulties some residents faced in getting out to Glengallan, and consequently will be providing a free shuttle bus this year to Glengallan Homestead.
"The free shuttle bus will depart from the Warwick Library at 8am and again at 9am to transport people to Glengallan for the Australia Day celebrations.
"Bookings are essential, so I would urge anyone interested in using the shuttle bus service to reserve their seat as soon as possible," she said.
To reserve your seat on the bus, contact the Warwick Visitor Information Centre on 4661 3122, email warwick.vic@sdrc.qld.gov.au or book online at www.warwicktickets.com.au.
The Mayor also noted that other smaller communities across the region would be celebrating Australia Day in their own way and she encouraged residents to support and participate in these local events.
For more information about Australia Day celebrations visit Council's website or contact Council on 1300 MY SDRC (1300 697 372).
Information was sourced from the Southern Downs Regional Council media releases.