Warwick and Stanthorpe announced as Top Tourism Town Finalists
Warwick and Stanthorpe announced as Top Tourism Town Finalists
12 April 2021 
Southern Downs residents are being urged to throw support behind the region's two major centres, as public voting opens for the Queensland Top Tourism Town Awards.
Both Warwick and Stanthorpe have been announced as award finalists for 2021, which will see 37 cities and towns across the state contend against each other to receive recognition and promotion as Queensland's Top Tourism Town as well as some major prizes. Public votes will now determine the winners from the pool of finalists. 
The Top Tourism Town Awards, presented by the Queensland Tourism Industry Council, aim to recognise and reward towns that offer an amazing visitor experience, where tourism operators, businesses and the local community work together to make their town the best destination it can be and who demonstrate a strong commitment and encourage tourism and increased visitation.
All entrants were asked to submit a short editorial about their town, a promotional video and a travel itinerary. These were judged by a panel of tourism experts who whittled the entrants down to a final pool. Winners will be awarded in two categories, firstly the Top Tourism Town Award – those with a population over 5,000, which will receive a grand prize to the value of $25,000 and secondly the Small Tourism Town Award – those with a population below 5,000, which will take home a $7,500 prize.
Both Warwick and Stanthorpe are finalists in the Top Tourism Town Award – those with a population over 5,000, up against 13 other localities including the likes of Noosa, Bowen, Yeppoon, Townsville and Ipswich City.
Southern Downs Mayor Vic Pennisi said "It is encouraging to see that the tourism industry in Southern Downs is rebounding at such a positive rate.
"For two of our towns to be recognised as diverse and outstanding destinations in the Queensland tourism landscape is a major coup for the region.
"Tourists flock to Southern Downs not only to experience our incredible natural assets but also our warm country hospitality, vibrant cellar doors and world class tourism product that operators in the Southern Downs and Granite Belt have worked hard to create. 
"For either Warwick or Stanthorpe to walk away with the honours of being crowned Queensland's Top Tourism Town of the year would be another feather in our cap – proving once again that Southern Downs is a great place to live, work, play and stay".
 "I want to commend Council's Economic Development and Tourism team who worked hard on the submissions and I can assure the voting public that both towns would be worthy of the prize".2/continue2/ends
Voting can be done here //bit.ly/3d6po3Z and all Southern Downs residents are urged to vote for their Top Tourism Town. As an added incentive, all voters will go into the draw to win a $2000 Apollo Motorhome Travel Package.
Both entries can be found here: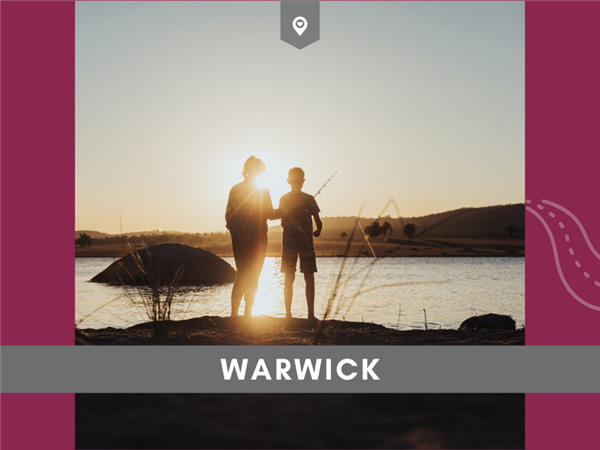 Warwick – //bit.ly/3uHFO90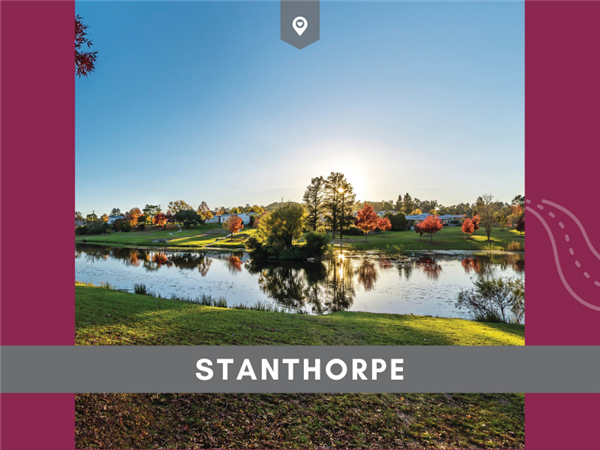 Stanthorpe – //bit.ly/3s9XXdQ
Voting closes at 11.59pm, Monday 26 April 2021.
//www.sdrc.qld.gov.au/council/alerts-news-notices/2021-news/2021-april/warwick-and-stanthorpe-announced-as-top-tourism-town-finalists