Bushfire podcast to tell stories of resilient Southern Downs residents
Bushfire podcast to tell stories of resilient Southern Downs residents
28 April 2021
Resident of the Southern Downs Region impacted by the 2019-20 bushfires are invited to participate in a brand new podcast series by contributing personal stories or submitting designs for the podcast logo.
'Speak Out Loud: Stories of Strength from the Southern Downs' is a community project lead by mental health social worker Kathryn Walton who shares stories of strength and resilience as well as mental health and well-being information to support Southern Downs residents who were impacted by the bushfires.
Southern Downs Mayor Vic Pennisi said that the emotional impacts of the 2019-20 bushfires were still wide spread.
"The impacts of a bushfire of that size lingers in the hearts and minds of the community long after the embers have died and the bush has recovered. We all know that talking with someone is a great way to deal with mental health issues and if our stories can help others, then that is all the better for the community," Mayor Pennisi said.
"The 2019-20 bushfires were the worst Queensland has seen in modern times and many people are still counting cost of stock losses and property damage.
"Launching the podcast in June is timely as the bushfire season will be upon us again and it serves as a reminder to prepare physically and mentally for the season ahead."
The project, consisting of 12 podcast episodes and printable handouts tailored for people of Southern Downs, will include topics such as stress management; sleep; mental health; accessing support; grief and loss; anxiety and hopefulness about the future; trauma; recovery; neighbourhood connections and lots more!
Residents are invite to contribute by either sharing their story of recovery with Kathryn who can retell it on the podcast or participate in a recorded audio interview.
If you feel inspired, why not submit a concept design for the podcast logo which will also be used for promotional purposes. The selected design will be redrawn to meet requirements and although no money will be exchanged for the selected design, the artist will be acknowledged as a contributor to the podcast series.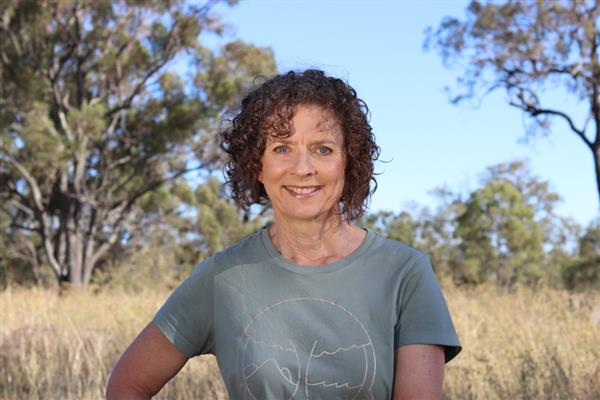 Please email submissions to reach kathryn@kathrynwalton.com.au by Friday 14 May 2021.
'Speak Out Loud' is being led by Kathryn Walton Consulting and is funded by the Darling Downs and West Moreton PHN through a Supporting our Communities in Recovery grant.
//www.sdrc.qld.gov.au/council/alerts-news-notices/2021-news/2021-april/bushfire-podcast-to-tell-stories-of-resilient-southern-downs-residents